We offer a bespoke furniture design service , working closely with our clients to produce unique furniture ranges and designs to your specification exclusively just for you. Find out how to create your bespoke order below!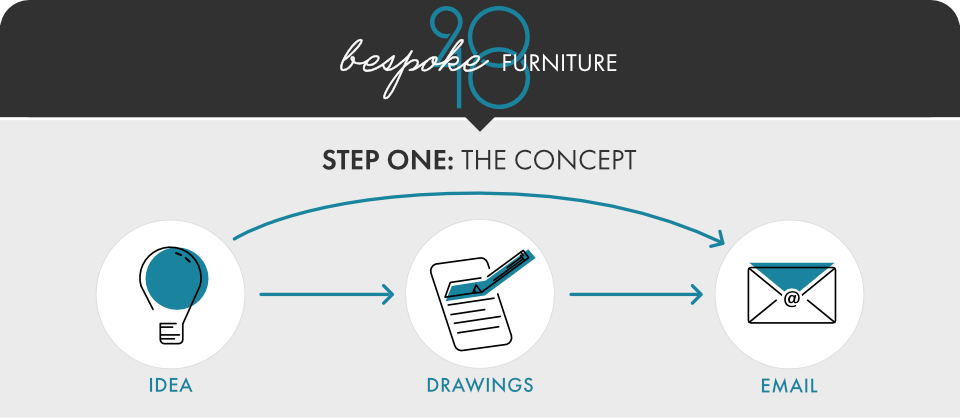 Send us your idea, email it over in any format that works best for you even a simple sketch works for us. The more information you can supply the quicker the process will be, please include colours, finishes, dimensions and any relevant information.


Once we have received the information we will create your masterpiece, which you will receive back in 5 to 7 Days.

Now its review time, where you can make any adjustments to the designs, we would supply costing and discuss any further requirements or questions you may have.
Once final design is agreed, on placement of order and deposit received we will produce the technical drawings for manufacture. Order confirmation supplied for your approval and lead-times advised, production then starts.

Goods are Fully QC checked by our team at each stage of manufacture to ensure consistency and the highest quality, and again prior to packing. There is a minimum container order of 20ft, but there is a 40ft option as well. The order is complete, goods packed into the container and delivered to port.
You will receive a notification of departure and confirmation of the estimated arrival date.
On arrival into the Uk within approx 12 -14 weeks you will be notified of customs clearance and the container will be shipped to your UK