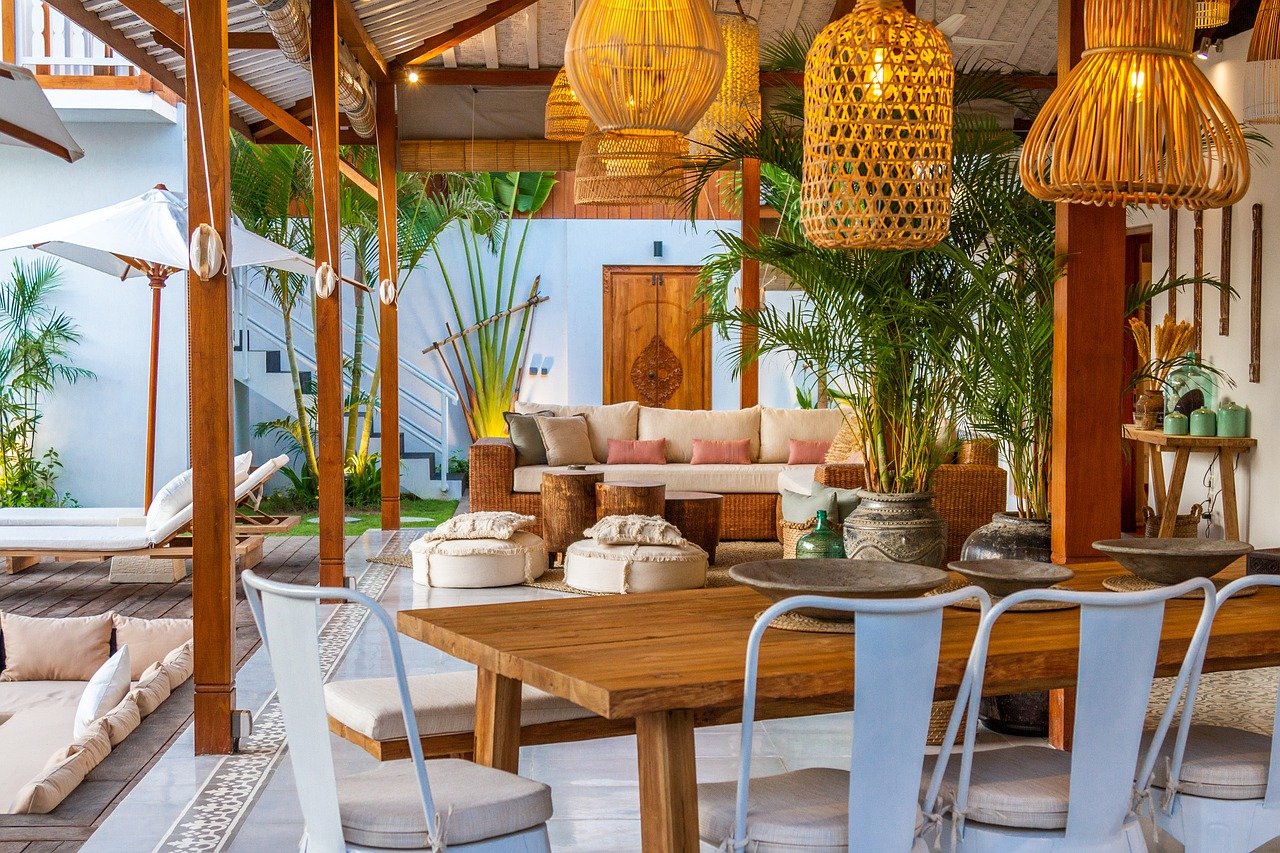 The world of interior design is buzzing with fresh new trends and ideas this summer. As designers and enthusiasts explore the latest styles, it becomes essential to stay attuned to the evolving landscape of ideas. In this article, we'll dive deeper into what we expect to see this summer and reveal some of our standout furniture pieces that perfectly capture the essence of the season.
Retro Interiors
Retro designs have made a powerful comeback as people seek inspiration from the classics. The Internet offers a wealth of resources showcasing images from past eras and reinterpretations of vintage styles. As a result, retro furniture has gained a spotlight in the mainstream and is making a comeback. It evokes a sense of classiness and timelessness, instantly recognizable and iconic in its conception. As summer brings people together for family dinners and gatherings with friends, retro furniture exudes the confidence needed to host unforgettable parties in the comfort of one's home.
Step back in time to the glamorous 1920s with the Tulip Dressing table. This exquisite piece captures the essence of the era with its sleek black veneer and metallic brass finishes, adding a touch of Art Deco elegance to any space. It's the perfect addition to a luxurious guest bedroom, infusing the room with a sense of glamour and sophistication.
Venturing further into the decades, we encounter the Monica Armchair, a stunning embodiment of 1970s design. This piece radiates softness and comfort, with its plush boucle fabric, cosy cushions, and graceful curves. It is best used as occasional seating in a spacious living room, creating a welcoming atmosphere for hosting events and entertaining guests.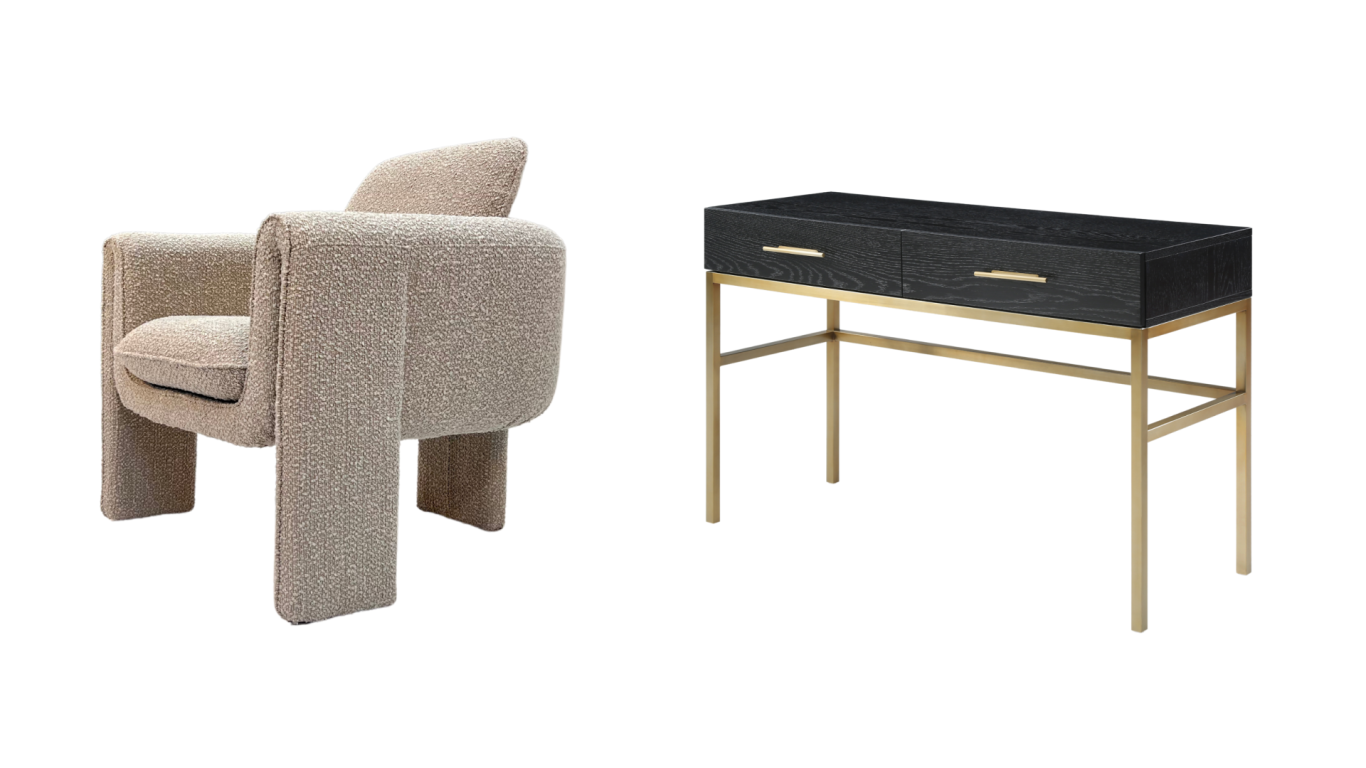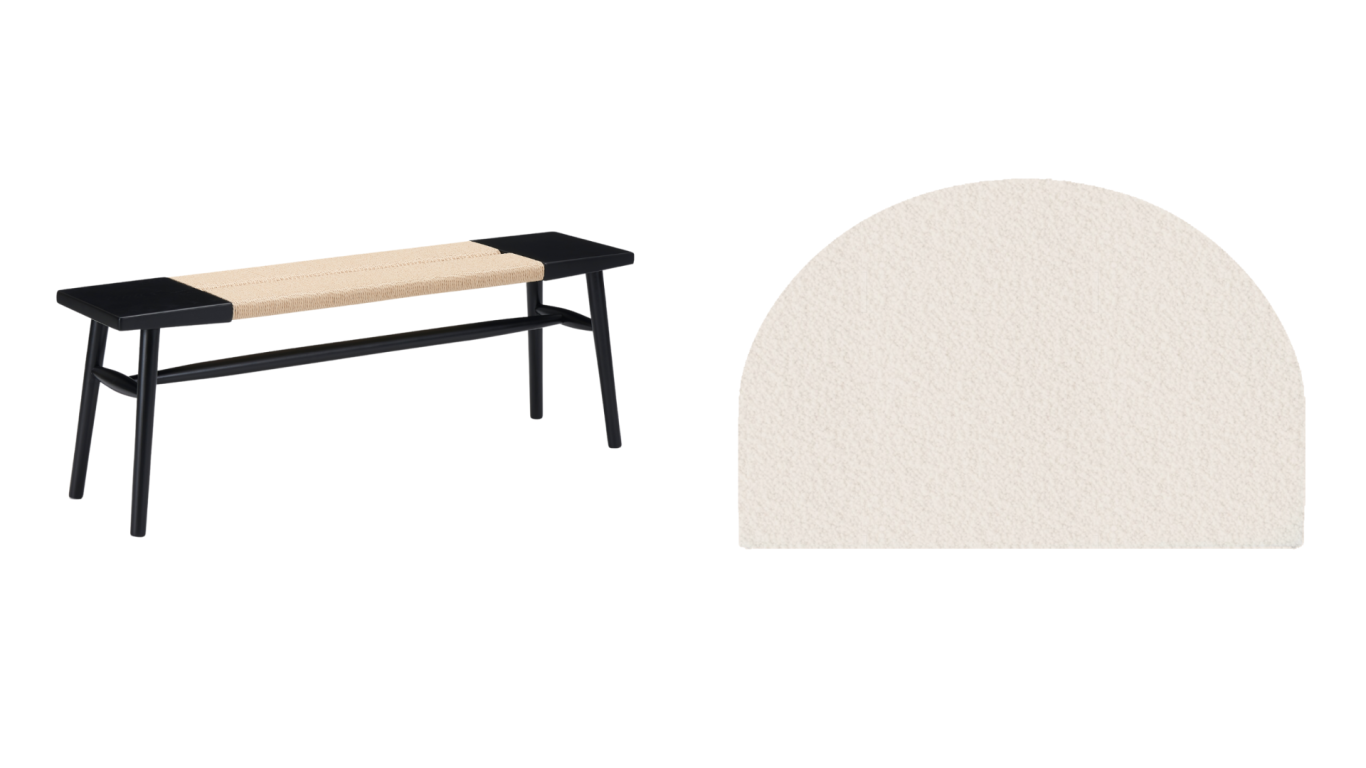 Boho Chic
Boho Chic style embraces the essence of summer, encompassing everything people adore about the season. With its vibrant colours, natural accents, and light-filled atmosphere, it creates the perfect setting for unwinding, embracing the warmth, and lounging in a comfortable environment.
Discover the versatility of the Elder Bench, an ideal addition to any summer house. Its intricate rattan rope weave gives it a unique, organic charm, effortlessly capturing the free-spirited nature of bohemian aesthetics. Its lightweight design makes it easy to move. It can be used in a sunny gazebo during summer and brought back in as the seasons change.
Indulge in the captivating allure of the Hibiscus headboard, an iconic statement piece for any bedroom. Upholstered with soft, woolly boucle fabric and adorned in creamy, neutral hues, it makes the bedroom look fresh and inviting in the summer light. It embraces the growing trend of half-moon headboards and would infuse a bohemian bedroom with lots of chic.
Bringing in the Outdoors
In recent years, there has been a noticeable rise in the popularity of biophilic living – the concept of integrating nature into our indoor spaces. People are seeking to escape from the industrial and artificial aesthetics of the past and are embracing the innate beauty of the natural world. It is always beneficial to keep that in mind, especially if you are designing flats for younger people.
Elements of biophilic design can be introduced into a home in various ways. Our Calla bedside drawer, for example, can be used to infuse the space with natural warmth. With its rich walnut hue, it evokes the feeling of a lush forest, creating a grounding and soothing ambience in the bedroom.
Another way to bring the feeling of outdoors inside is through the use of natural stone. Our Salt Lamp table is a good example. It is made from authentic Volakas marble and adds elegance and sophistication to the room. Marble is a stone with a natural temperature which is usually colder than room temperature, which gives this lamp table a cooling effect on a hot summer afternoon.