Decorex has been among Europe's leading interior design and décor exhibitions since its inception 45 years ago. It has inspired generations of interior designers and influenced furniture trends for decades, cementing its enduring legacy. Unfailingly, year after year, Decorex has delivered an exceptional blend of entertainment and education through its innovative showcases and insightful talks.
The Twenty10 team visited Decorex this year with the intention of delving deeper into the emerging trends and the latest advancements in interior design. These are some of the trends that caught our attention.
1. Embracing Boucle
Boucle is quickly becoming a staple for contemporary spaces. Its plush yet resilient characteristics make it the ideal fabric for infusing a welcoming and snug ambience into today's homes. It is most commonly seen on lounge furniture, exemplified by our stylish Phoebe and Monica Armchairs. Its allure extends beyond that, however, finding a place in the bedroom as well, where it adorns exquisite centrepieces such as our Hibiscus Headboard, creating a woolly, comfy atmosphere.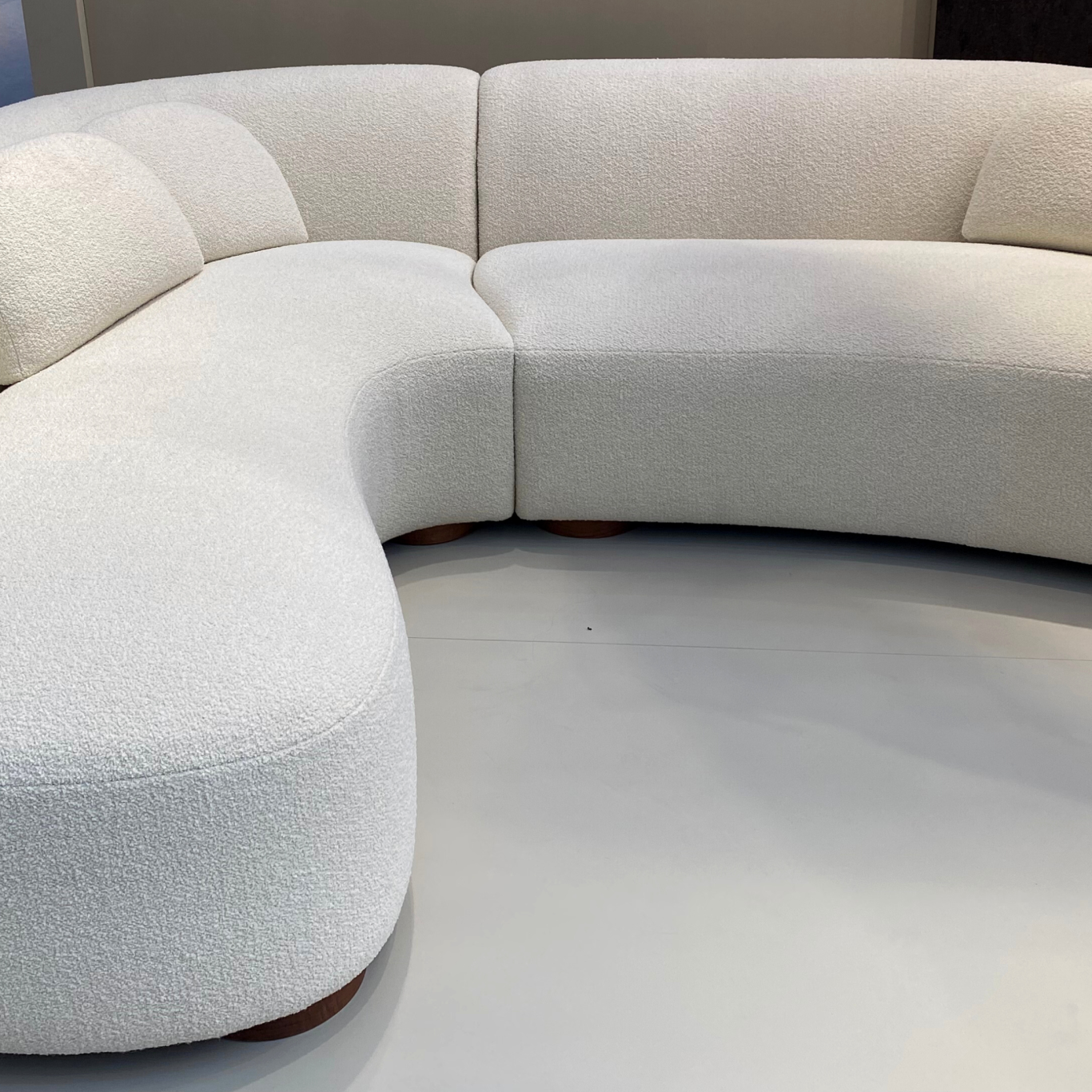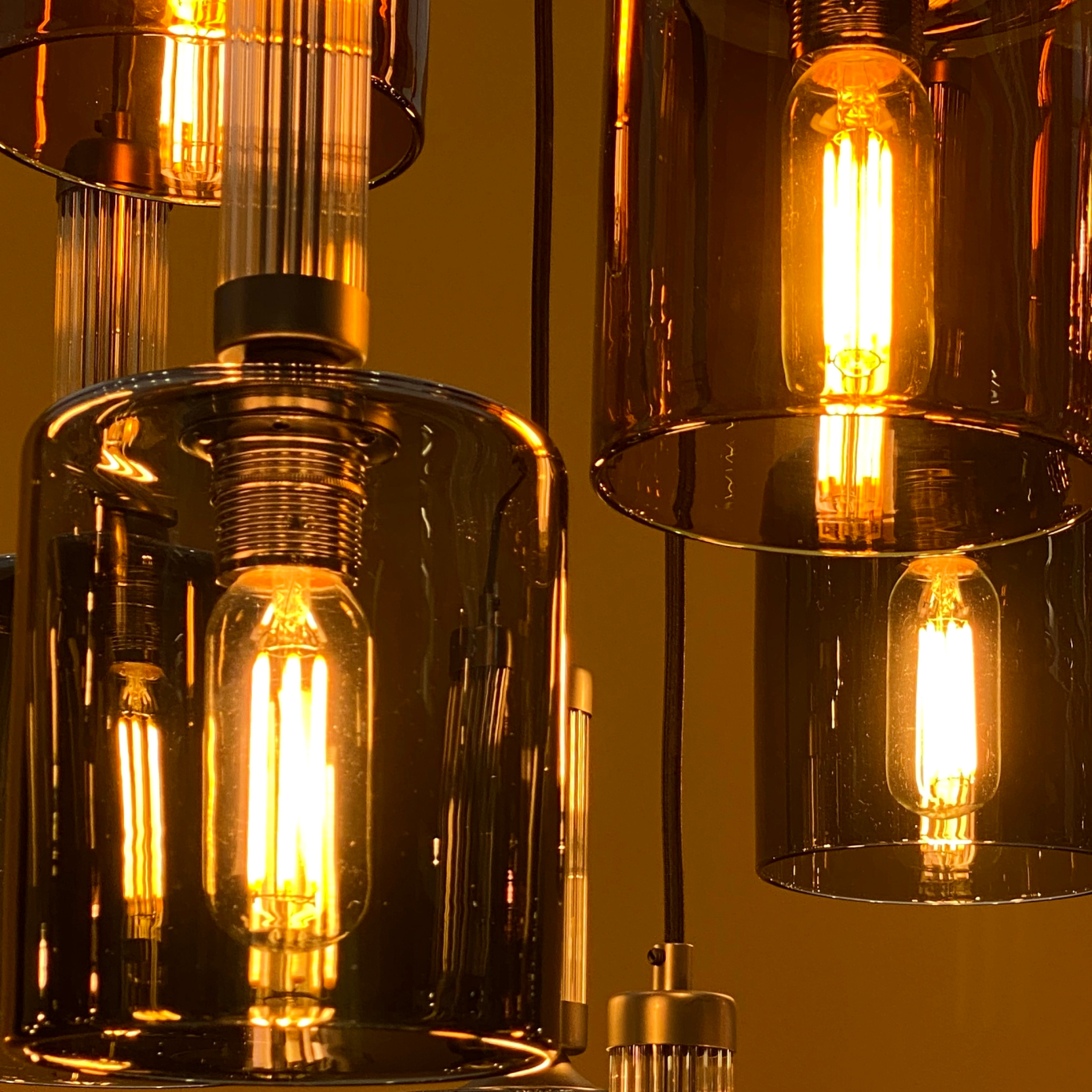 2. Statement Lighting
Lighting took centre stage at Decorex 2023. The exhibits featured an array of breathtaking lamps, filled with artistic imagination. We encountered intricate and complex ceiling installations, surreal and quirky designs which pushed the boundaries of LED technology and designer table lamps, boasting exquisite metal and marble finishes, mixing retro ideas with modern technology. If you decide to use a table lamp like that, consider pairing it with a distinctive side table, such as our Violet or Pepper Lamp Tables, for an extra burst of personality.
3. Wood Accents
Decorex 2023 continued to champion the dialogue on biophilic interior design. Among the floral displays and verdant plants gracing the show booths, another compelling trend emerged. Wood accents, thoughtfully integrated into select furniture, captured our attention. The inherent beauty of polished wood proved instrumental in elevating the overall elegance and warmth of these pieces. Wood's timeless charm proved appealing once again, whether through elegant accents, like in our Mickey and Louie Sofas, or as the dominant design feature, as seen in our Willow Range.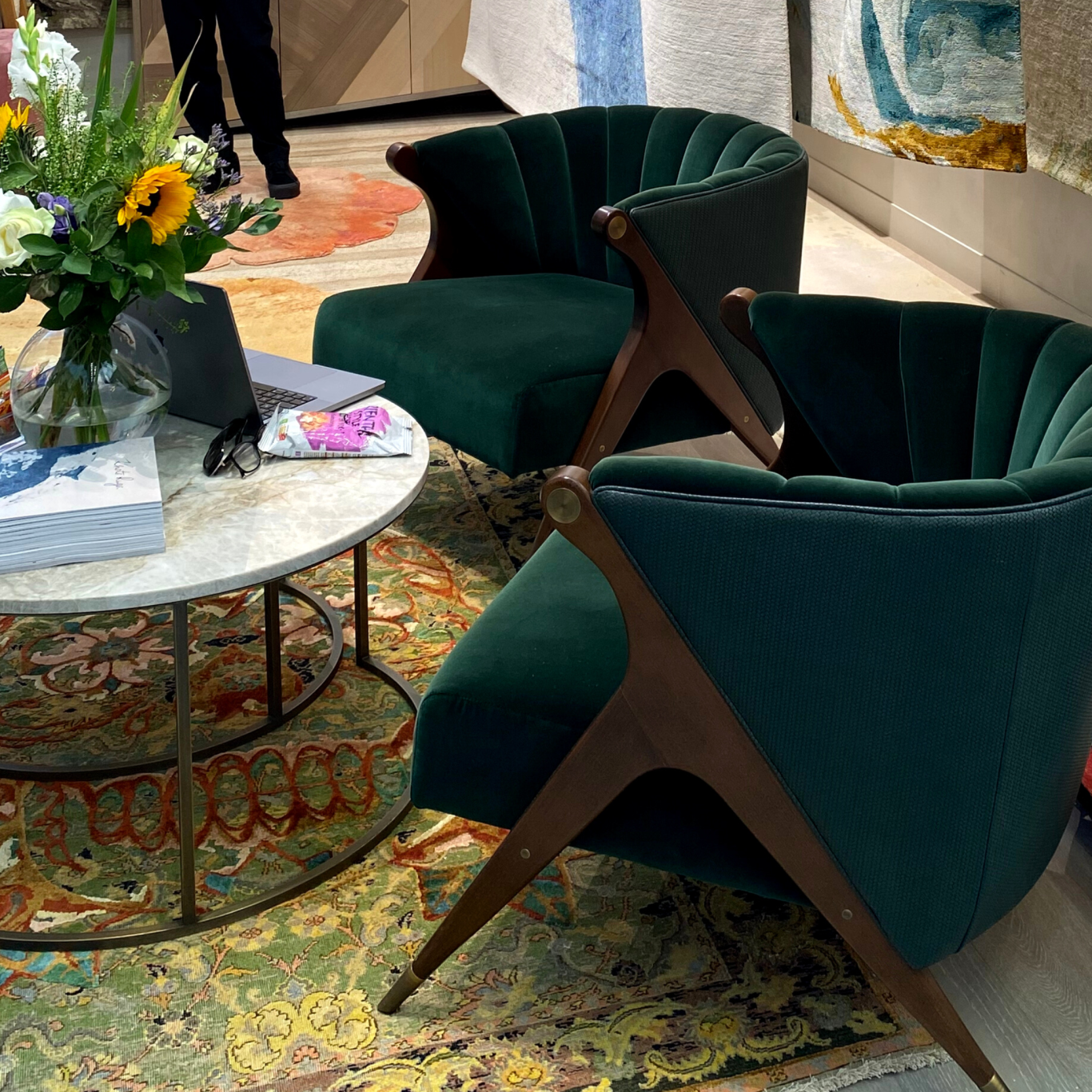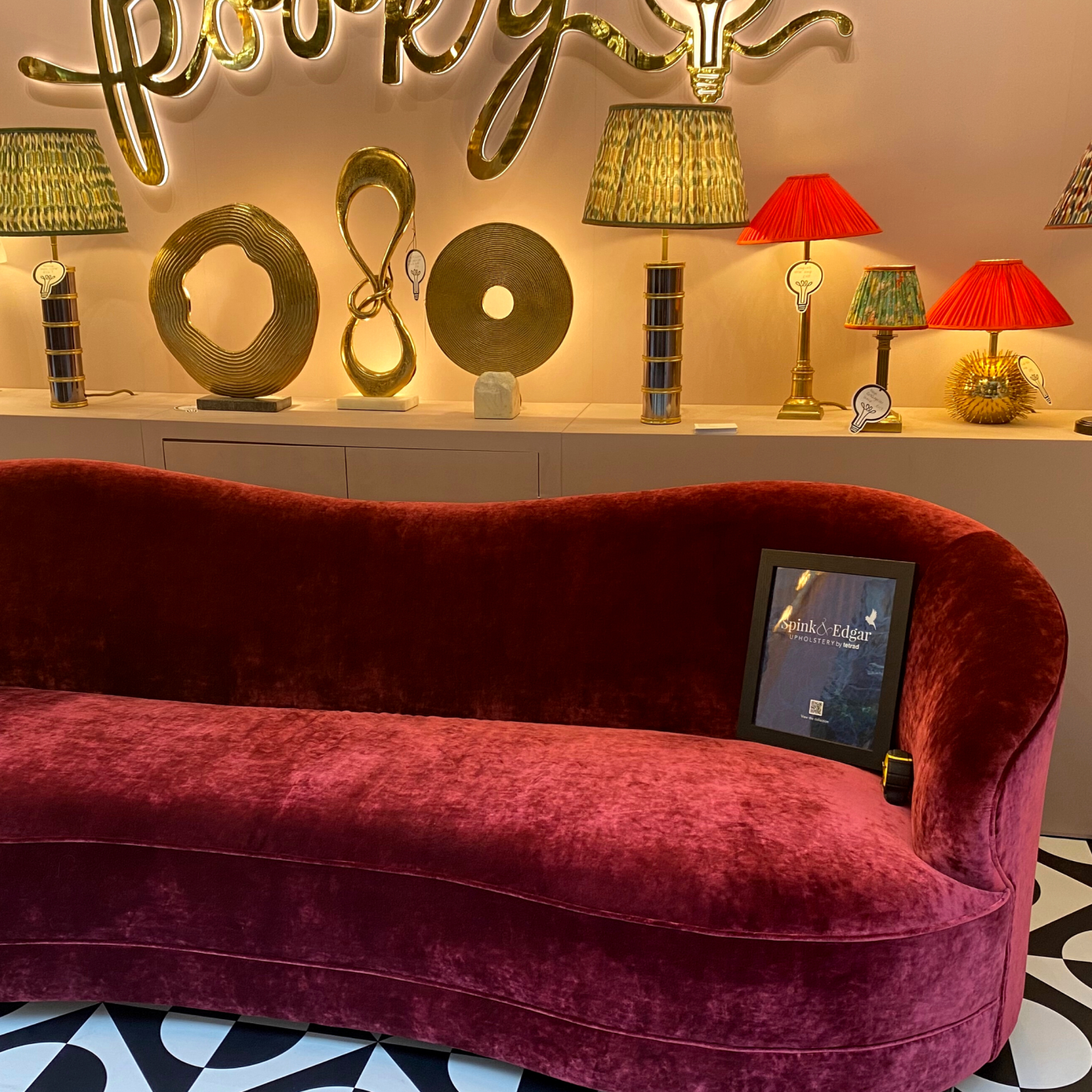 4. Curved Furniture
Curves are used in fascinating fashion as they emerge as an enduring trend. Last decade's minimalism takes a step back and furniture designers usher in a fresh wave of aesthetics. Curved furniture, especially centrepieces, were seen everywhere, demanding the attention of our team. This design choice offers a gentle, welcoming ambience, particularly when paired with tactile fabrics such as boucle. Circular tables, exemplified by our Lotus and Iris Dining Table, serve as fascinating focal points, creating an intimate and egalitarian dining atmosphere and bringing families together.