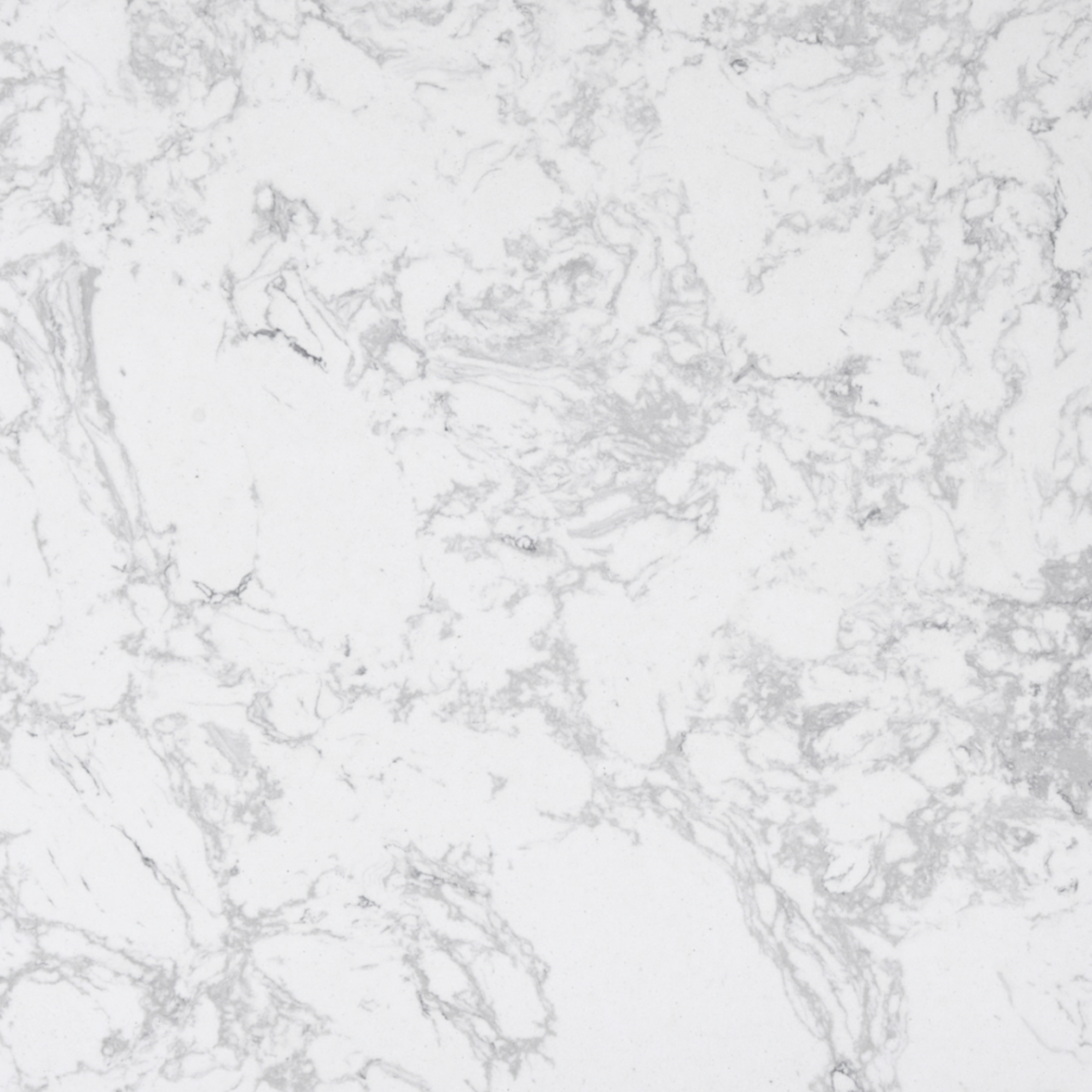 Marble is a stone with a long history of gracing people's homes. It has been found in the unearthed tombs of ancient Egyptians who used it to make dishes and ornamentations. The Ancient Greeks and Romans built statues and grand buildings with it. In recent decades, as marble has become more and more affordable, we have started seeing it in the homes of ordinary people, where it is used to add a feeling of luxury and make a statement about a person's home.
Modern techniques and machines have reduced the price of mining and cutting marble but that is not the only change that has influenced its availability. There is another marble-like material that has been steadily gaining popularity called faux marble – produced by mixing marble debris, stone powder, sand, quartz and other materials with acrylic glue. It shares the same look as natural marble but is a more sustainable alternative due to its production method. Faux marble is particularly desirable in kitchens due to its scratch and stain-resistant qualities. It offers a more polished look than its natural counterpart while still maintaining its looks and luxurious feel.
When used for interiors and furniture, marble stands out with its timeless beauty. Its smooth and lustrous surface exudes elegance and sophistication, making it a highly sought-after material for accent furniture and focal points. It combines exceptionally well with quality materials such as natural wood and fabrics like velvet and boucle. Here are some easy ways to incorporate marble when designing or furnishing a property: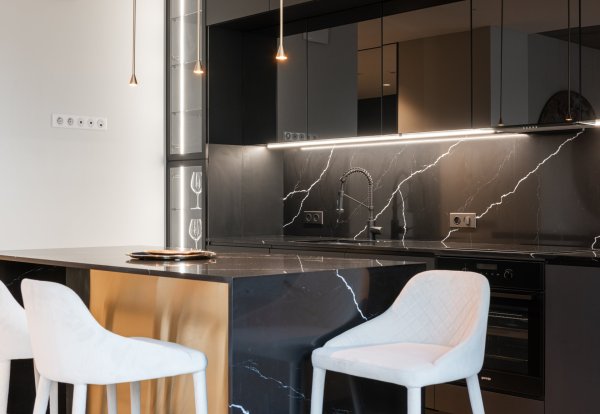 Create a stunning focal point in the dining room
The dining table takes centre stage in any kitchen or dining room, making it the ideal focal point to add a feeling of affluence to the space. Our Hazel and Olive dining tables have sleek, modern looks that seem to be designed for exactly that purpose. Their tops are made from faux marble, which is ideal for a dining setting as it does not absorb wine or coffee stains like natural marble does and is more scratch resistant. The Hazel table is ideal for a contemporary apartment, while the Olive collection products have a classical, retro feel to them.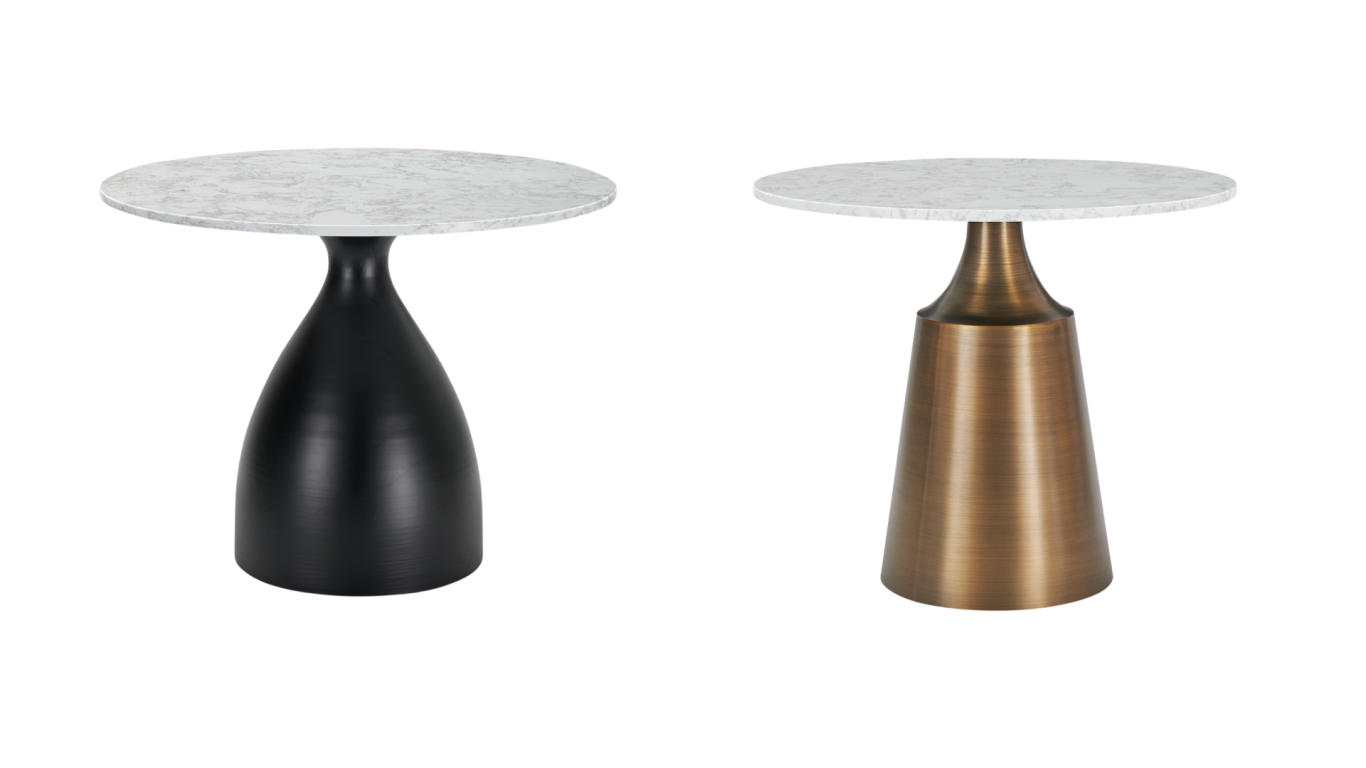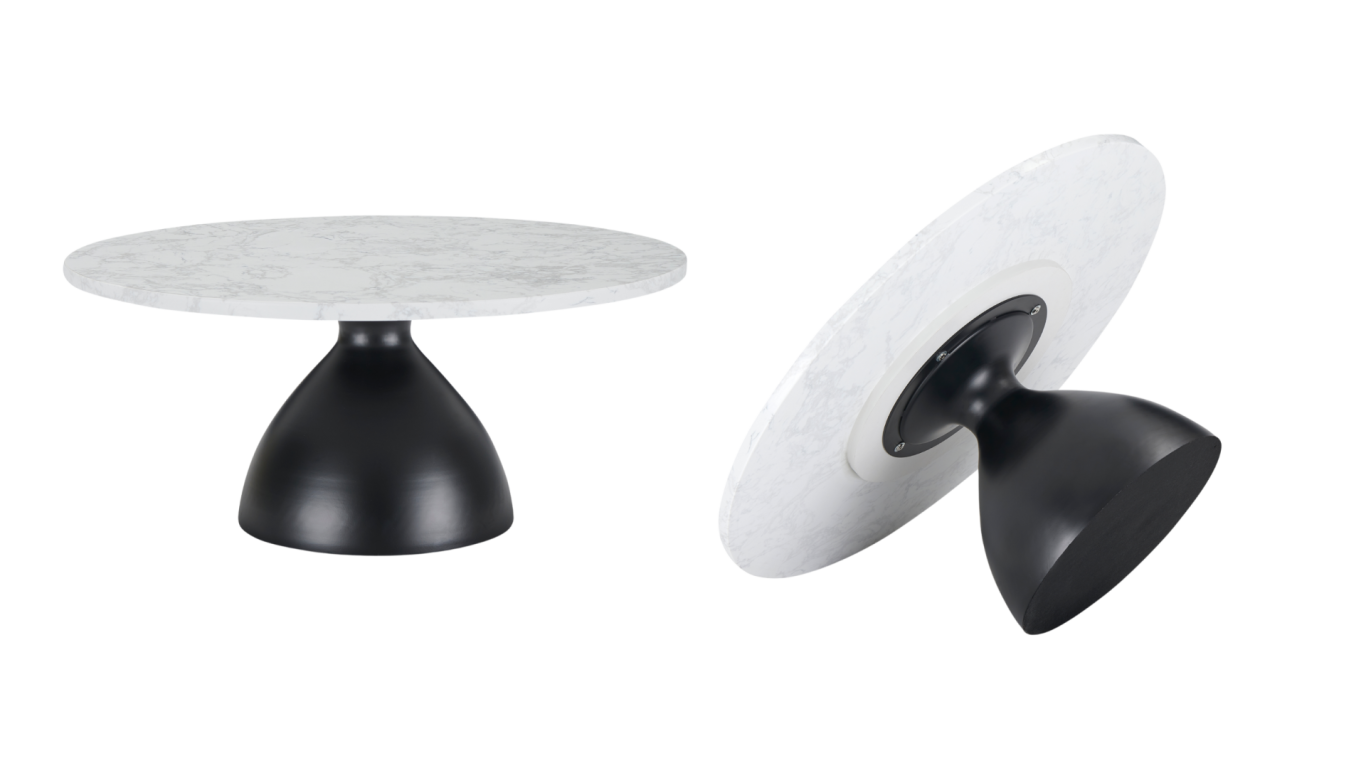 Use a coffee table to give the living room a sleek finish
Incorporating a coffee table with some marble elements added to it can serve as the best way to add a glossy finish to an opulent living room. A stunning piece like our Hazel coffee table would be the ideal fit for that kind of design. It would pair lovely with a statement sofa upholstered in velvet like our Mickey 3 Seat sofa. Together the two furniture pieces would combine to give the space a cool, modern ambience and underline the sophistication of the room. The top of the Hazel coffee table is made with sustainable cultured marble which is versatile and can seamlessly blend with a variety of interior aesthetics.
Sprinkle accents around the bedroom and living spaces
Lamp tables are the ideal solution for adding bits of visual interest around a flat. We can offer a trio of modern, chic side tables that will infuse any bedroom with a touch of opulence instantly. The Thyme and Basil lamp tables stand out due to their use of the stark, modernist contrast between white and black. The Violet lamp table offers an elegant retro aesthetic by juxtaposing its gold veneer with natural marble. These three lamp tables are ideal for bedside use and can complement a luxurious headboard like the Rose marvellously.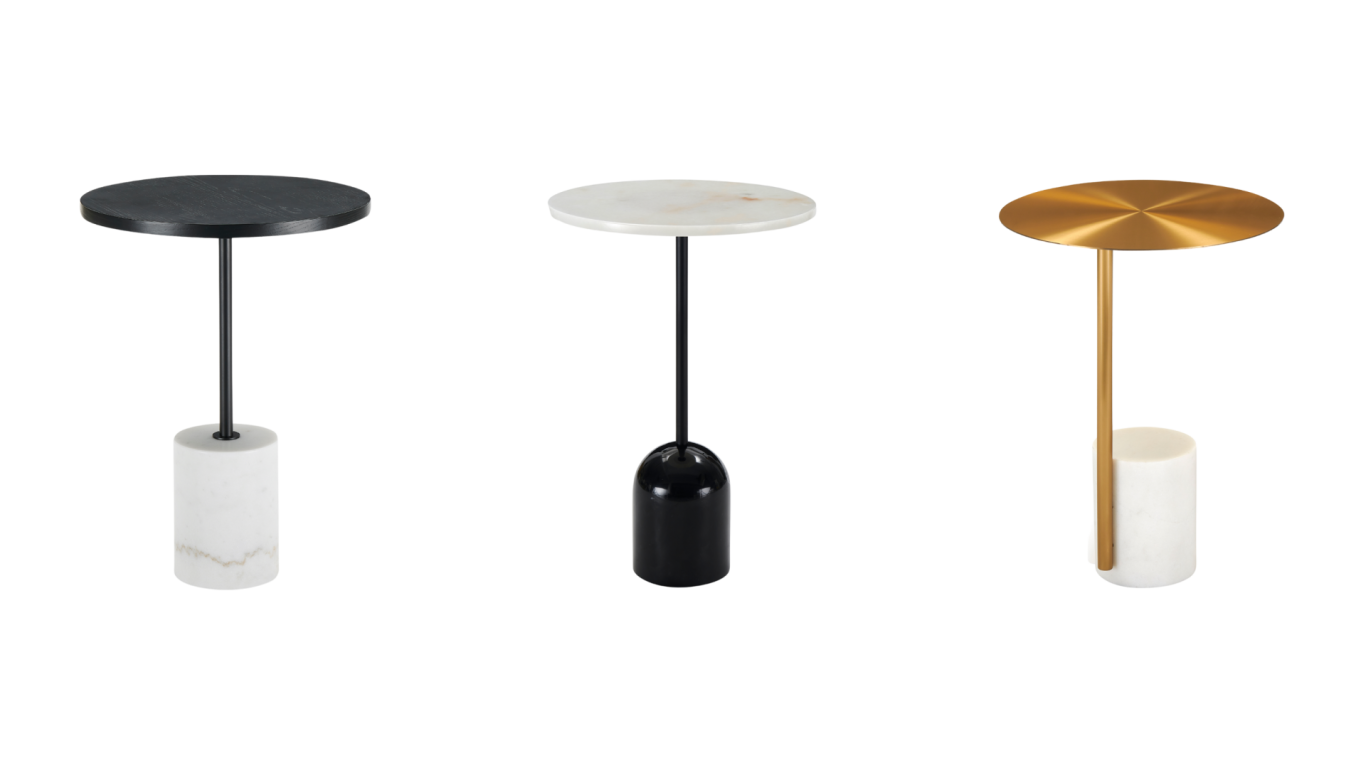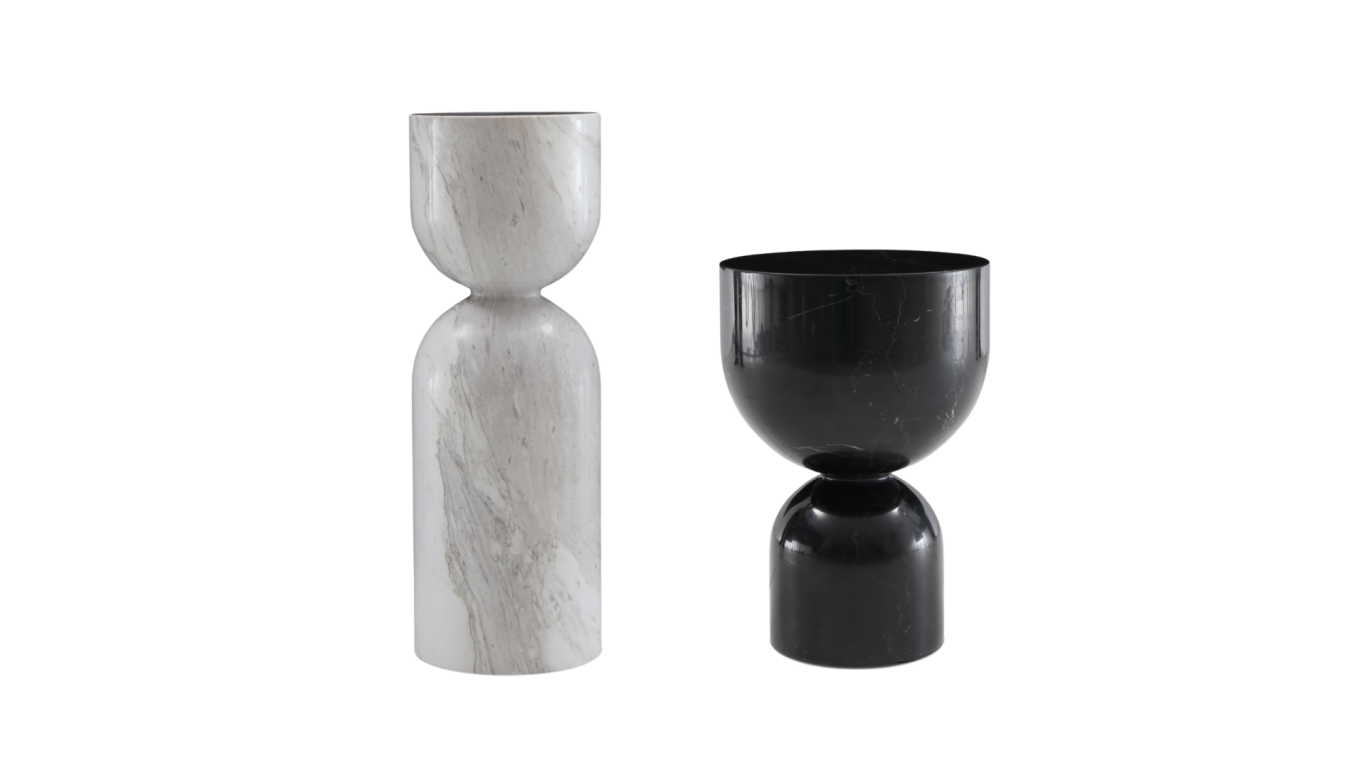 The Salt and Pepper lamp tables have a singular design that can instantly elevate the atmosphere of a living room. They are made entirely of natural marble which further adds to the feeling of luxury that comes with them, complementing their stunning aesthetics. They draw their inspiration from ancient Greek architecture and can stand beautifully on their own when used in a living room décor. However, their charm is further multiplied when they are paired together, their contrasting designs complement each other to craft a captivating tableau. They are ideal for a high-traffic area like a lobby or a living room where they will draw everybody's attention with their timeless elegance and unique appeal.
Marble furniture creates a lasting impression. Its inherent beauty, durability and versatility make it a prized material for furnishing stunning show units and luxurious apartments. Marble is the ideal material to use if you are seeking to infuse a space with elegance, sophistication and a sense of timelessness.